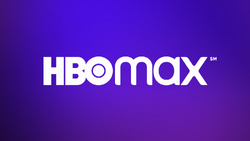 HBO Max is an American subscription video and on-demand streaming service from AT&T's Warner Bros. Discovery. The service launched on May 27, 2020. The service is based on WarnerMedia's HBO premium TV service and includes all of its programming, plus a range of additional original programming and content from all parts of WarnerMedia, as well as third-party content providers from which WarnerMedia acquired streaming rights.
Max Originals
Original content produced will be under the banner Max Originals, including series, films, and specials. Original episodic content is released weekly, eschewing the "binge" format made popular by Netflix. On February 5, 2020, Warner Bros. announced that it would form a new label known as Warner Max to produce 8 to 10 mid-budget films for the service annually.
Pretty Little Liars: Original Sin
Gossip Girl
Raised by Wolves
Love Life
Green Lantern
Zach Snyder's Justice League
Stargirl
When DC Universe closed their streaming service to focus solely on comics, the streaming rights to Stargirl were sold to HBO Max. The service is currently home to all of the DC Universe original series, including Swamp Thing and Titans. When The CW gained broadcasting rights to Stargirl, they penned a deal with HBO Max in which the platform would co-finance the series.
The pick-up for Season 3 of Stargirl, was part of a deal between The CW and HBO Max to co-finance the show. The show originally aired as part of DC Universe, but was renewed for a second season by The CW in summer 2020 and a deal was worked out between the broadcast network and the streamer where The CW gets first run followed by its launch on HBO Max.
Trivia
Stargirl is the only DCU series to not be picked up by HBO Max when DC Universe shut down. Instead, the series was optioned to The CW.
Gallery