DC FanDome was a 24-hour immersive experience into the world of DC Comics only at DCFandome.com. Stargirl was part of a series of panels on September 12, 2020. The title of this event is officially known as DC FanDome: Explore the Multiverse.
In order to super-serve the world's finest fans, DC FanDome was transformed into a two-part event: the eight-hour DC FanDome: Hall of Heroes show on Saturday, August 22, followed three weeks later by DC FanDome: Explore the Multiverse, a 24-hour, on-demand experience accessed via the DCFanDome.com website.
DC FanDome: Explore the Multiverse included a "choose your own adventure" experience for those virtually attending the event, allowing them to create their own schedule for what they want to watch. Much of the content from the other "islands" in the original schedule will debut on this date. All of the content was on-demand and available to stream for 24-hours from its initial release time.[1]
Overview
Imagine all the Super Heroes and Super-Villains you've ever loved finally coming together in one place to celebrate DC's past, present, and future. Accessible for 24 hours at DCFanDome.com on August 22, 2020, and September 12, 2020, respectively, the global event will immerse fans into the DC Multiverse, with new announcements from WB Games, Film, TV, and comics, as well as an unprecedented opportunity to hear from the casts and creators behind your favorite feature films and TV series.
DC FanDome: Explore the Multiverse will offer DC fans the experience of a lifetime, with full access to more than 100 hours of on-demand content, beginning at 10:00 am PDT. This is the time for fans to suit up and determine their own adventure, selecting from exclusive panel sessions, screenings, and never-before-seen content from the DC Multiverse of films, television, comics, and games.
Featured Cast and Crew
Panels
DC's Stargirl (WatchVerse, 35 minutes)
Heroes Behind the Action (InsiderVerse, 20 min)
Saturday, Sept. 12 at 1 pm EST (available for a full 24 hours) | This exclusive InsiderVerse panel features stunt coordinators and Gal Gadot's Wonder Woman stunt double who divulge secrets from under the mask, sharing how some of the greatest stunt performances were created — from concept to execution, resulting in some of the biggest action moments in DC television series and films. Join stunt coordinators Danny Le Boyer from Black Lightning, Walter Garcia from DC's Stargirl, Simon Burnett from Supergirl, Larnell Stovall from Titans, and Eunice Huthart from Justice League and the upcoming feature The Flash, along with Christiaan Bettridge, Gal Gadot's stunt double on Wonder Woman 1984.
DC Down Under: Australia and New Zealand (Watchverse, 120 min)
Saturday, Sept. 12 at 1 pm EST (available for a full 24 hours) | To celebrate the contributions that Australians and New Zealanders have made to the DC Universe across film, TV, comics, and cosplay, join Margot Robbie (Birds of Prey, The Suicide Squad), Jai Courtney (The Suicide Squad), Temuera Morrison (Aquaman), Brenton Thwaites (Titans), Christopher James Baker (Stargirl), Teagan Croft (Titans) and Joshua Orpin (Titans) as they discuss their highlights working on DC films and TV shows. Then, Australian cosplayers Dani and Chris ask all their burning questions of costume designers Lindy Hemming, Erin Benach, and Maya Mani, the creative geniuses behind iconic costumes for DC Super Heroes such as Wonder Woman, Harley Quinn, Black Canary, Huntress, Arrow, The Flash, Deathstroke and many more! Plus, Australian comic book writer Tom Taylor, Australian comic book artist Nicola Scott, and digital artist BossLogic come together to discuss their creative processes, working on their favorite DC titles, and how they broke into the industry.
DC FanDome Exclusive Content
August 22
During a phone call question, Brec was asked what she is hoping to see more of in Season 2. She answered that, aside from the romantic stuff, she wants to see more of the rivalry between Courtney/Stargirl and Cindy/Shiv.
September 12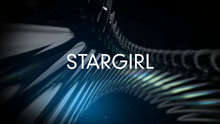 The cast and crew reunited to answer fan questions and questions prepared by their host, Lea Thompson, who directed the Season 1 episode, Shiv Part One. They played games such as Things Dr. Mid-Nite Knows About Me where everyone gave five trivia points about themselves. While they weren't able to give much information on the upcoming second season, they were able to give a few teasers.
Geoff Johns is, "excited for people to see more of Grundy, he's not gone yet, alluding the monstrous Solomon Grundy's return. The last time Grundy was seen he was exiled from Blue Valley by Rick Tyler.
When asked what they would like to see in the second season, Brec Bassinger wanted to see more of the interactions between Courtney/Stargirl and Cindy/Shiv. She finds that rivalry interesting and fun. Yvette Monreal hopes to see more of Yolanda's family subplot and her character's family advance in the storyline. Especially with the fallout after Yolanda's slut-shaming incident prior to Season 1.
Geoff added that one of the more important things for him at the end of the Season 1 finale Stars and S.T.R.I.P.E. Part Two was to introduce Eclipso. He teased that Eclipso's involvement and Cindy discovering the diamond is very important for the second season.
A fan asked about Dr. Mid-Nite's owl, and Geoff claimed that they will definitely be talking about Hootie at some point. Geoff also teased that the pink pen that Courtney disregards in Season 1 will get more screen time. They have plans for the pen but, "we do have so many other things to explore with these characters, and other avenues and other characters to meet and introduce, we'll do it the best we can and we'll do it at our own pace. But we'll definitely be playing with things like the pink pen in Season 2".
Yvette Monreal spoke on the importance of portraying a Latina superhero on television. "It's a known fact that Latinos are underrepresented in television. I feel like I'm one of the only Latina superheroes on TV. To be able to be Latina and be a superhero, that's extremely important. I feel like a lot of people say this, but it's so cool to have little kids look up to you and say, 'Hey, that could be me,' or follow their dreams. I'm so glad I'm representing the Latinx community".
Anjelika Washington spoke on the importance of playing an African-American superhero on television. "For me, as a Black woman, I'm just so grateful that we get the opportunity to do this. Growing up, I never saw a live-action Black female superhero ever, so I'm just really excited for every Black and brown girl to be able to see themselves through our cast whether it be through me as Beth or Yvette as Yolanda. I'm just really grateful and honored that we both get to share an amazing responsibility to be representation for young girls who look like us, so they know one day, 'I can also be a superhero,' and there is no limit and no ceiling on any of your dreams."
Notes and Trivia
Stargirl was among the slate of television series originally meant to debut their panels on August 22, 2020. However, DC Comics moved a large portion of its television and film panels to September 12, 2020, so fans could enjoy both dates fully.[1]
DC FanDome made DC's Stargirl: The Complete First Season available to purchase on Amazon digitally. It can be bought by clicking this link.
As part of the DC FanDome merchandise release, a Stargirl Lego figure was made and is sold exclusively as part of two sets. The first is the DC Super Heroes Series Complete Box which has 60 mini-figures within and at least one complete set of the 16 heroes. The second is the DC Super Heroes Series, which includes the 16 heroes from the set which Stargirl is part of. She is featured in an ad alongside Superman as the 'Flying to the scene' heroes.

Alternatively, Amazon offers the Stargirl figurine by itself outside of a set. It can be purchased here.
Gallery
References